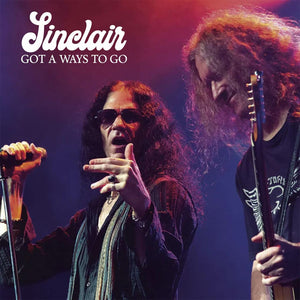 Hey GTLO fans, as some of you may know, Aerosmith was my first love growing up. Neck & neck with Zeppelin, but Steven Tyler and the boys really inspired me to become a singer, and follow this path in the first place. As important as the band and their music is to me, equally important is the overall production and sound quality of those classic 70s Aerosmith records. They are the benchmark (for me) for capturing the raucous energy of the band, but in a hi-fidelity, 3D, glorious package! (think "Sweet Emotion" or "Back in the Saddle")
The credit goes to legendary dream team Jack Douglas (Producer) & Jay Messina (Engineer). These gentlemen are responsible for more "desert island" albums than you can imagine. I've been obsessed with their work for most of my life. Paul Hammond and I share a love for the technical side of music that has had us putting recording studios together, and trying to crack the codes behind our favorite sounds since we first met in 1984.
During the pandemic, I learned that Jack & Jay were making their services available to those interested in having a song, or songs mixed and mastered by them. Paul Hammond and I have written many songs together over the years, many of them leaning in a very Aero-direction (I take full responsibility lol). One in particular that we wrote in more recent years is a straight ahead hard rock song titled "Got A Ways To Go". We recorded it at our own studio. Paul played all of the guitars (including bass). I sang all the vocals, and also created the drum track with Pro Tools drum loops/tracks that Aerosmith drummer Joey Kramer made available some time ago. In essence, you can create a drum track with Joey as your drummer (right up my alley!).
With its powerful Aero-vibe, I thought Got A Ways To Go would be a cool track to have Jack & Jay work their magic on. So I reached out to inquire the day after Christmas (2022) and a week later a lifelong dream was fulfilled! When I forwarded the mix to Paul for review, he said, "I'm in tears, because those guys made us sound like we've always wanted to sound."

Needless to say, we are both thrilled with the results, and wanted to share our story and make the track available to purchase for those interested. We hope you enjoy it!

- Paul Sinclair